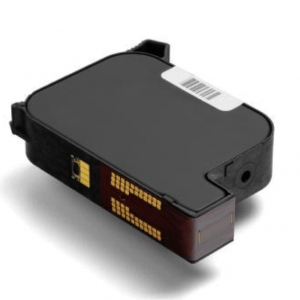 Collins Bear Ink
BEAR is a solvent-based black ink that performs well on most difficult substrates such as UV coatings and plastics. The Bear ink does not require a UV curing lamp, and most often, does not need a conventional IR dryer. *Printer voltage settings must be adjusted to 7.6 in order to run the Bear ink.

Collins Bear Has excellent permanence and dry time, but as a result print quality suffers a little bit on PVC materials.

If faster dry-time is essential, Collins Bear ink is available with rapid dry times,ill work on Glossy UV, but with the trade off of lower print density.